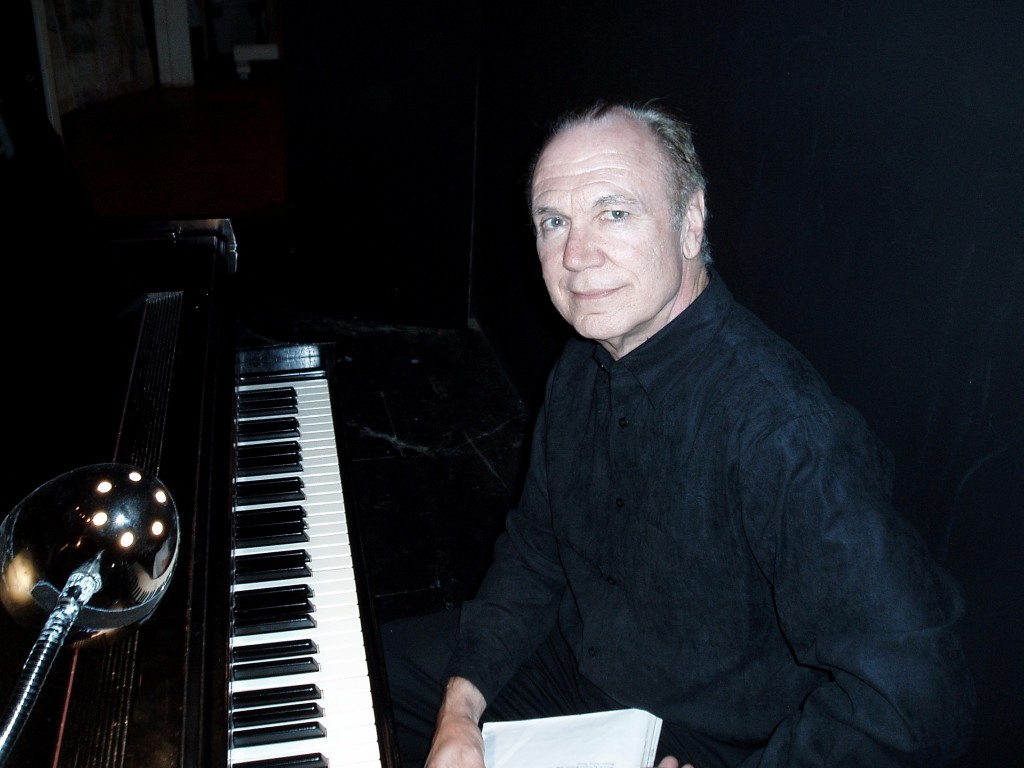 Hello and wel­come to the offi­cial web­site of Don Fre­und, a world-renowned com­poser, lec­turer, pianist, edu­ca­tor, and con­duc­tor who has been teach­ing com­po­si­tion at the Indi­ana Uni­ver­sity Jacobs School of Music since 1992.

———————————-
Are you are here to see & lis­ten to Don's lat­est release, his Bach DVD/CD com­plete with per­for­mance and analy­sis from a unique "composer's eye"? Or per­haps you are look­ing for Pas­sion with Tropes, an immer­sive theater-oratorio that syn­the­sizes a col­lage of var­i­ous music, the­ater, and musi­cal the­ater medi­ums to cre­ate a piece about life as defined by suf­fer­ing, death, and love.
What­ever your aim, feel free to take a look around, and please feel free to con­tact us for impor­tant ques­tions or information!
 ————————————————

Freund's Work "Mixed Blood" sees world pre­miere at Utah Arts Fes­ti­val Week­end

June 22–23
Click Here for more infor­ma­tion on this excit­ing performance!
Touch­ing Lives, Spread­ing Music
Don returns to South America
From Pire­nop­o­lis to Goia­nia to For­t­aleza, Don has been busy per­form­ing and lec­tur­ing in May in Brazil. Com­ing up next is a pre­miere of the piece "Mixed Blood" by the Utah Fes­ti­val Arts Ensem­ble, and then we'll head back to Bloom­ing­ton for a per­for­mance of Sum­mer­songs by the IU String Acad­emy Fac­ulty String Quar­tet at Auer Hall!
IU STRINGS GROUP BRINGS FREUND'S MUSIC TO CARNEGIE HALL

Gilles Apap and the Indi­ana Uni­ver­sity String Acad­emy Vir­tu­osi per­formed Don Freund's Seven Duos for Two Vio­lins on March 11 at Carnegie Hall in New York City. The group was com­prised of a gifted group of violinists,violists, and cel­lists, ages 12–18, from the pre-college pro­gram at the Jacobs School of Music. Join­ing them was renowned French vio­lin­ist Gilles Apap, who also per­formed with them last sum­mer in Bloomington.
——————————————–
Freund's "Flute Con­cert in Three Reels" sees Brazil­ian Debut
 In Novem­ber, Don's "Flute Con­cert in Three Reels" saw it's Brazil­ian pre­miere  with the São Pedro The­ater Cham­ber Orches­tra based in Porto Ale­gre, Brazil.  This per­for­mance was con­ducted by pro­lific Brazil­ian con­duc­tor Antônio Car­los Borges Cunha  and fea­tured  IU Alumni Alexan­dre Eisen­berg as the flute soloist, who is cur­rently teach­ing at the Fed­eral Uni­ver­sity in Santa Maria, Brazil.
This piece uti­lizes a unique "movie reel" design, devel­op­ing themes through a unique use of pauses, (see 6:32 and 10:59), and fea­tures the­matic work build­ing around the idea of the old ana­log movie reels.
Enjoy!
Read the Composer's thoughts on the piece here
Find out more about IU Alumni Alexan­dre Eisen­berg in this inter­view
Upcom­ing Performances/Appearances
4/26/13  Viola Con­certo, Han­nah Mar­tineau, viola, Don Fre­und, piano, Ford Hall IU JsoM   Bloom­ing­ton, IN
5/4/13    Sonatina—"Spring 1967", Rachel Kraut­sack, vln, Jason Aquila, pno, Baldwin-Wallace Cons.       Beria, OH
5/12/13  Louder Than Words, Kyle Hutchins, Alexan­der Richards, sax­o­phones Uni­ver­sity of Min­nesota —Min­neapo­lis, MN
5/23/13  Crunch Time, MAV­er­ick Ensem­ble, Ukrain­ian Insti­tute of Mod­ern Art  —Chicago, IL
5/25/13  Crunch Time, MAV­er­ick Ensem­ble, Ukrain­ian Insti­tute of Mod­ern Art  — Chicago, IL
6/13/13  Seven Vio­lin Duets, IU Vio­lin Vir­tu­osi, Audi­to­rio Juan Vic­to­ria —  San Juan, Argentina
6/22/13  Mixed Blood, pre­miere, Utah Arts Fes­it­val Ensem­ble, Andrew Rind­fleisch, cond.  — Salt Lake City, UT
6/28/13 Sum­mer­songs, IU String Acad­emy String Quar­tet, Auer Hall, Indi­ana Uni­ver­sity —  Bloom­ing­ton, IN
8/14/13  Seven Piano Pre­ludes, Don Fre­und, piano, Uni­ver­sity of Costa Rica  —  San Pedro, Costa Rica
8/14/13  Spur of the Moment, Gabriel Goñi, fl, Don Freund, pno, Univ Costa Rica  — San Pedro, Costa Rica
8/15/13  Louder than Words, Post-Haste Reed Duo, Blod­gett Series, Blue Lake Fine Arts Camp — Twin Lake, MI