Don Freund: Teacher and Lecturer
"My driving concept is that there is no opposition between the heart and the mind — art is about how thinking and understanding makes us feel more deeply. There are ways of thinking about art (music in particular) that don't lead to an emotional involvement, but I'm not interested. I want to investigate why things that happen in music engage and move listeners. I want to help listeners hear music as a creative process, appreciating the choices composers make in creating a piece." ~Don Freund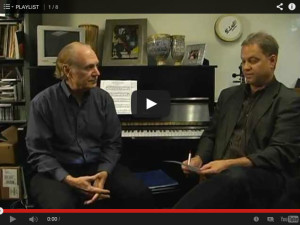 A Different Look: Don Freund's "Spectrum of 5ths"
In response to an earlier masterclass lecture done at California State University, Don discusses his unique take on tonal relationships and the conventional "circle of fifths" with Dr.Benjamin Boone, professor at California State.
---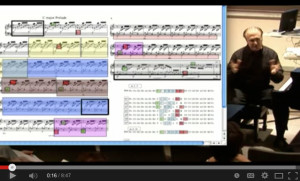 Composition Lessons with J.S. Bach
In this fascinating 32-part video lecture series, Don uses color-coded scores and piano excerpts to make Bach's WTC Book 1 a living creative experience. Listen to an interview with Don about the project here. For explanation of terms used in these lectures, here is a link to the pdf file.
---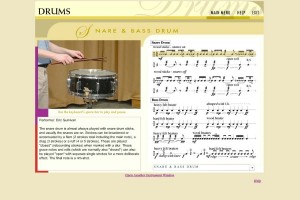 Instrumentation Studies for Eyes and Ears
Instrumentation Studies for Eyes and Ears is an interactive score/video/commentary project covering everything from the piccolo to the celesta. Please note: This ISFEE website is fully functional, and free to anyone with internet access. When you get to the site, run your cursor over the instrumental family, then choose the instrument, and then the page. Or you may click on "DEMO" for a guided tour.
---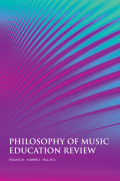 Essay: Guiding Young Composers
This essay, "Guiding Young Composers," examines how composition can be utilized to unlock creativity in all levels of music education, as well as developing further ideas on how to guide and counsel budding new composers. Read the Abstract here on ProjectMuse Read the prior-to-publication version here
This article is published in the Philosophy of Music Education Review, Vol. 19, No. 1, Spring 2011, featuring articles by and about composers David Ward-Steinman, Joan Tower, Elliott Schwartz, Libby Larsen, Don Freund, and Ellen Taaffe Zwilich.